Jump to Recipe
This delicious bowl of Warm Apple Cinnamon Oatmeal is a light but filling breakfast filled with nutritious fiber. Freshly diced apples are sautéed and seasoned with warm spices and pecans.
This post contains may contain affiliate links. Read our disclosure policy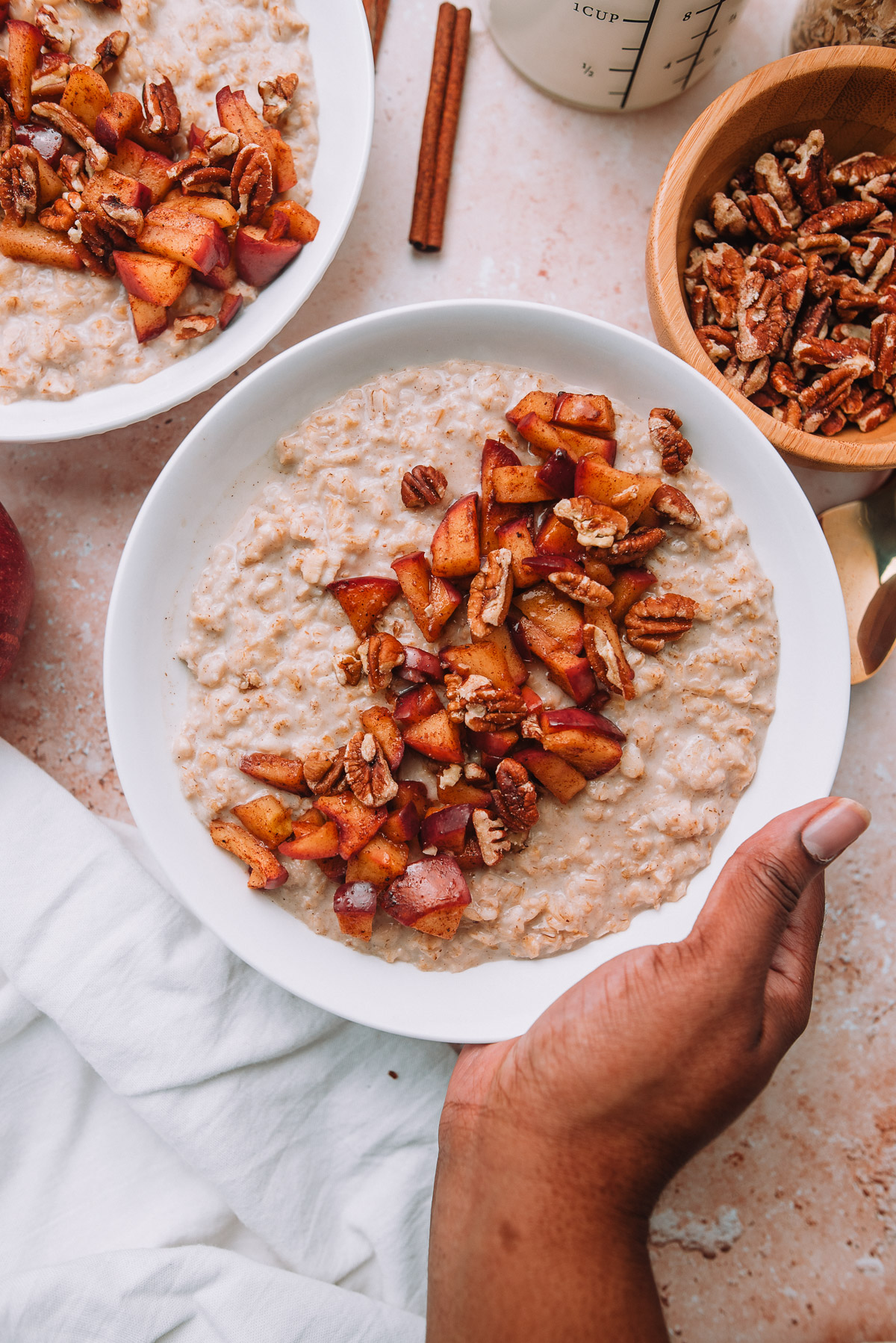 What Ingredients You'll Need:
Rolled Oats
Milk
Water
Brown Sugar
Cinnamon
Nutmeg
A little butter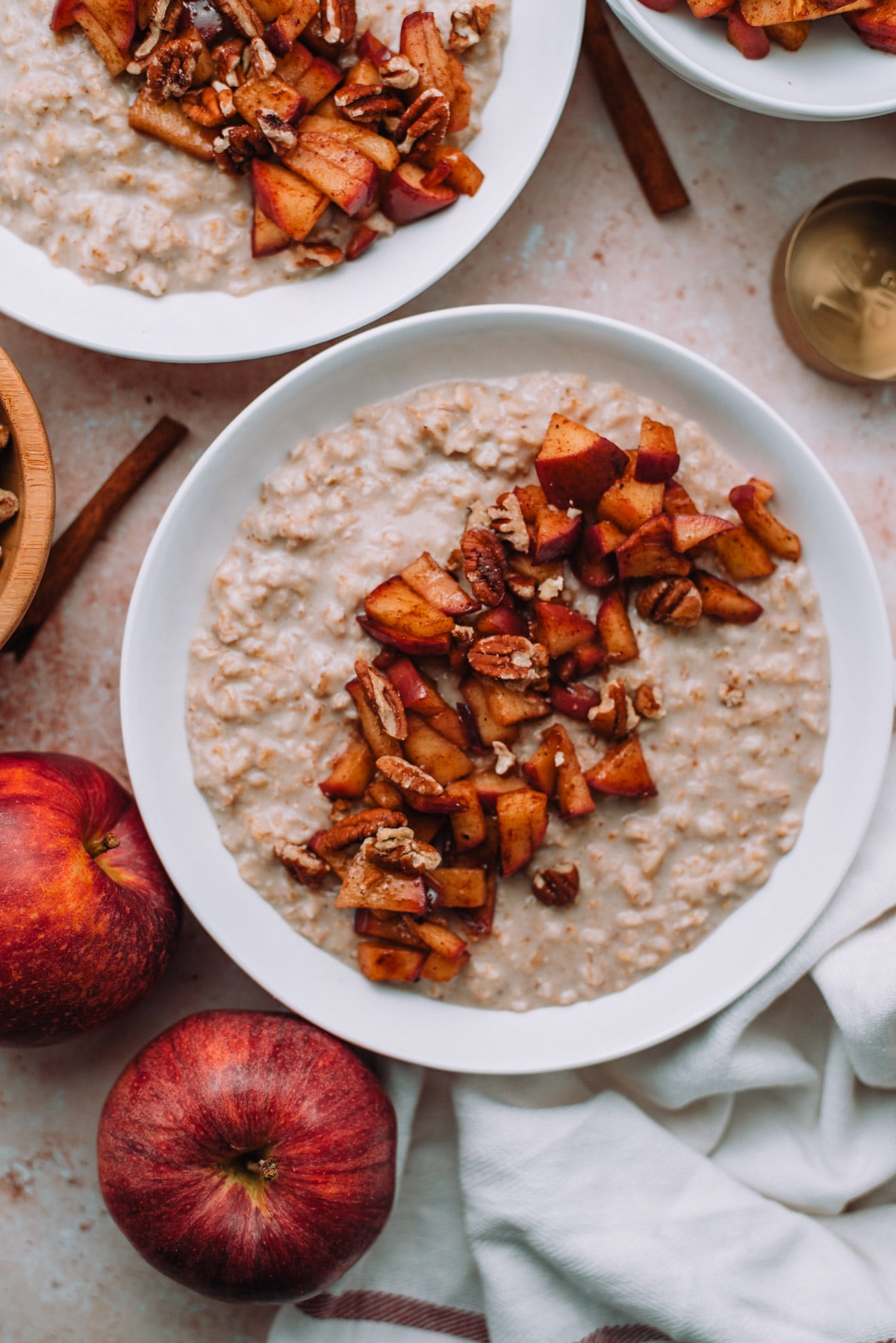 How to Make Warm Apple Cinnamon Oatmeal
Prep: Start by prepping apples. Dice apple in to small chunks. To prevent browning I like to add cut apples to a bowl of water. Set aside.
Cook: Heat a medium to large saucepan and add water, milk, and rolled oats. Cook oatmeal for about 5 minutes or according to instructions.
Sautee: While oatmeal cooks on the stove top heat a large skillet over medium heat. Add a touch of butter or cooking spray to pan. Once melted add apple chunks. Sprinkle cinnamon and nutmeg on top and stir to evenly combine. Apple should start to soften. Cook for 5-7 minutes or until it's nice and tender according to your preference.
Season: Once oatmeal has been cook season with brown sugar and sprinkle on top additional cinnamon.
Combine: Top oatmeal with warm sauteed apples and finish with chopped pecans or any other nuts you have on hand.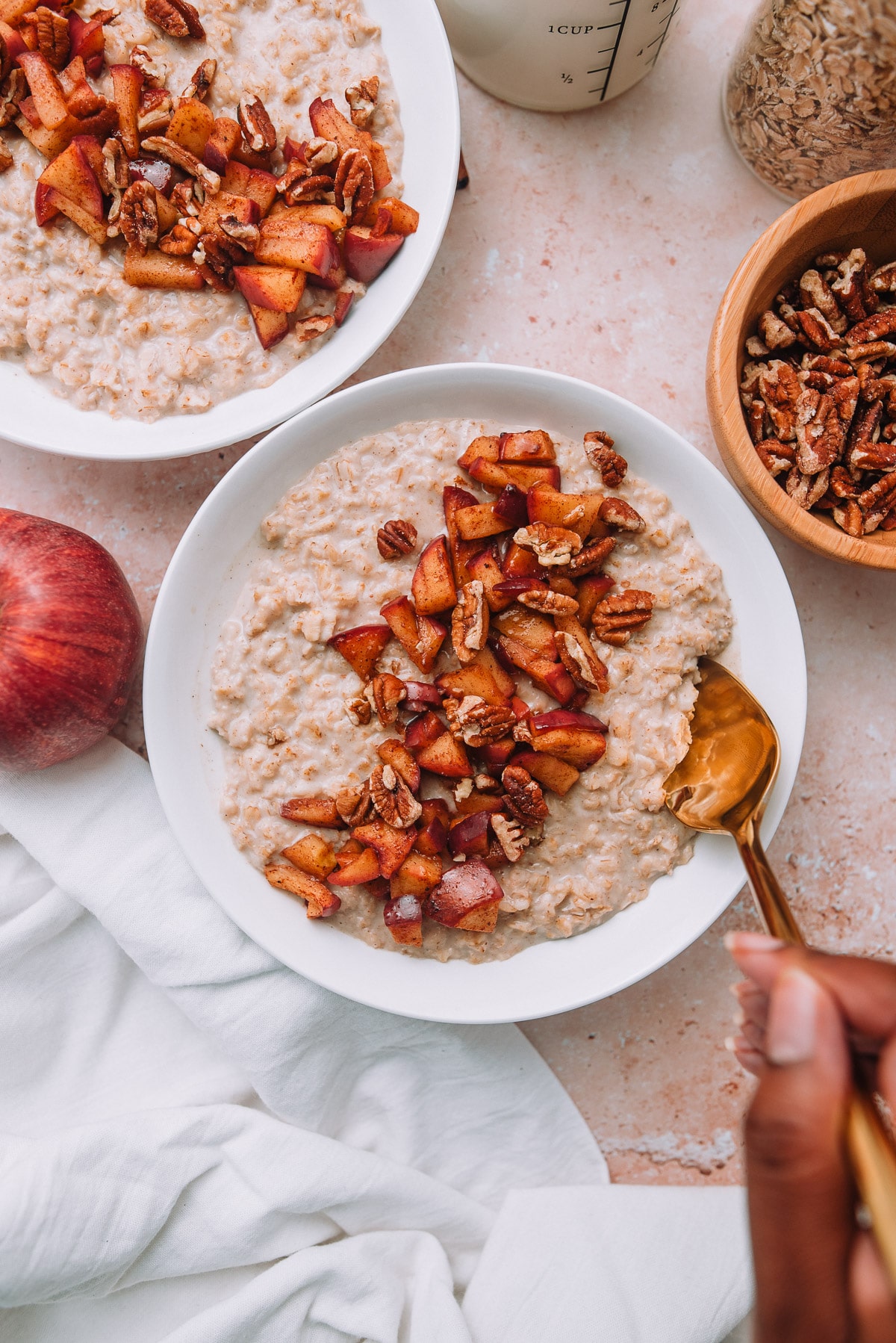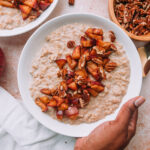 Warm Apple Cinnamon Oatmeal
Warm Apple Cinnamon Oatmeal made with filling rolled oats and sauteed apples for heart breakfast.
Ingredients
Oatmeal
1

cup

rolled oats

1

cups

milk

1

cup

water

¼

cup

brown sugar

dash of cinnamon

dash of nutmeg
Warm Cinnamon Apples
1

tablespoon

butter or coconut oil

1

apple, diced

½

teaspoon

cinnamon

optional: nuts, seeds, honey or maple syrup
Instructions
In a medium sized sauce pan add water, milk, and rolled oatmeal over medium heat. Cook oatmeal for about 5 minutes. While oatmeal is cooking add butter or coconut oil to a skillet over medium heat. Next add diced apples and sprinkle on top cinnamon . Stir to evenly coat apples. Sautéed apples for 5-7 minutes or until soft per preferences.

Once oatmeal is finished season with brown sugar, cinnamon, and nutmeg. Top with warm apples. Serve with additional toppings and enjoy.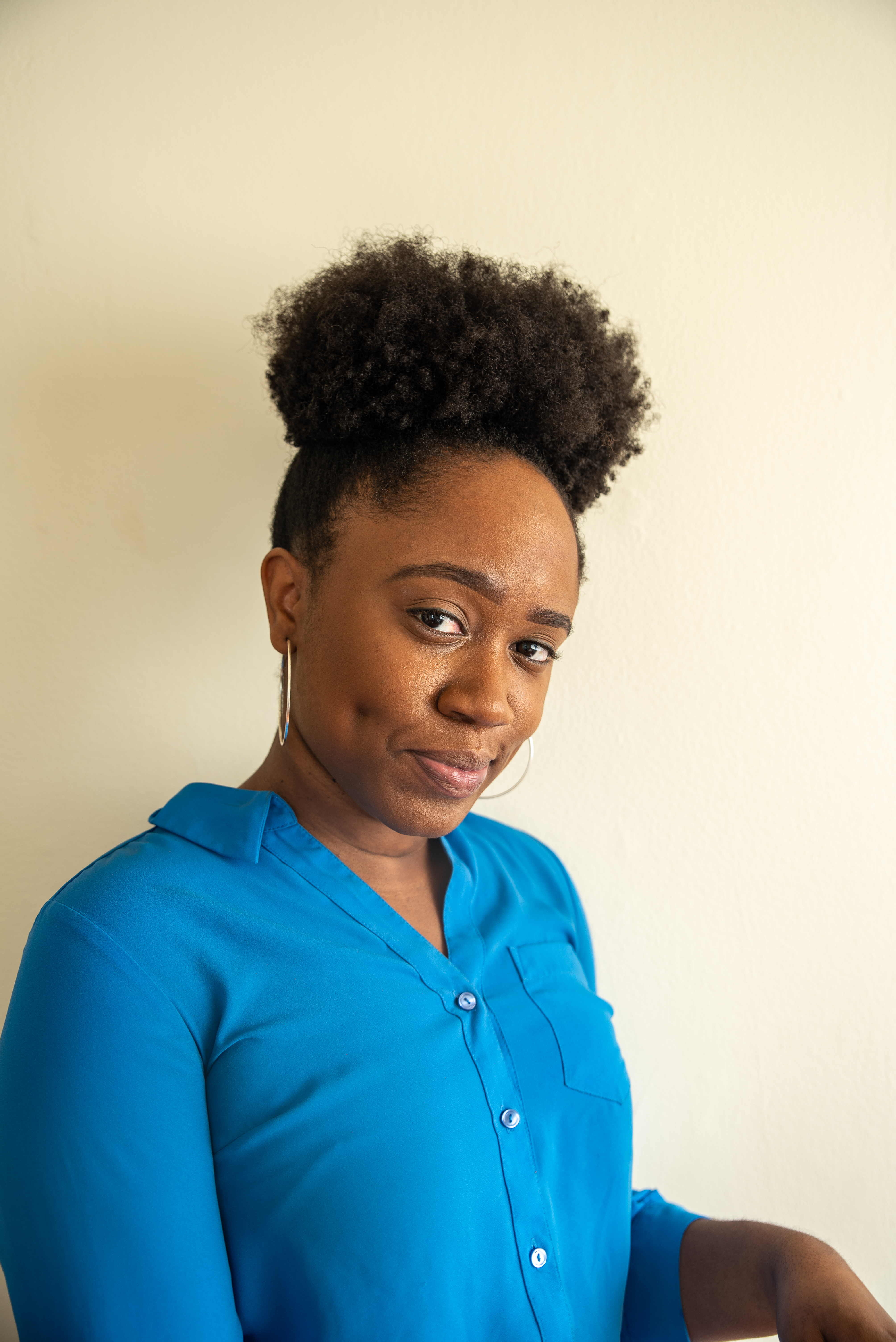 Jasmin Foster is a registered dietitian/food photographer focused on feel good balanced living providing recipes and tips to help you live your best life.