Jump to Recipe
Print Recipe
Soft and delicious Vanilla Orange Muffins made with Florida Orange Juice makes for the perfect handy breakfast.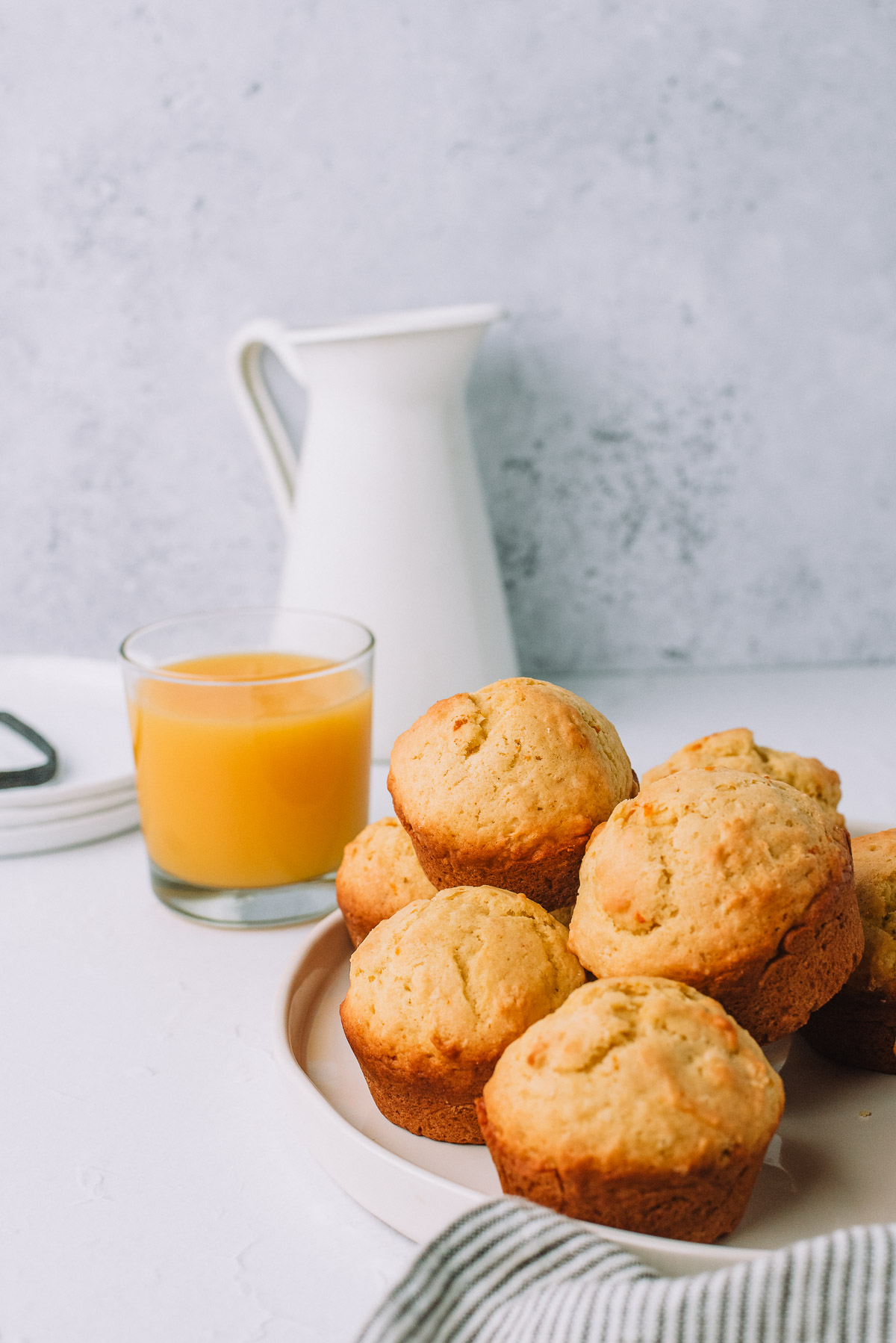 Florida Orange Juice for Breakfast But With a Twist
A good breakfast is important to me. It really sets the tone for the rest of the day. Bonus points if I take the time to sit and enjoy breakfast and gather myself for 5 minutes or so. One thing I love to have for breakfast is a small glass of Florida Orange Juice. This time around I am sharing an alternative way to consume orange juice, which is with baking! This recipe for Vanilla Orange Muffins uses Florida Orange Juice as the liquid to make delicious breakfast muffins.
Don't worry, baking with orange juice is for good reason. Fresh orange juice provides a variety of health benefits that's more than suitable for you and your entire family. Why not enjoy a nutrient dense drink in different ways to make your breakfast creative!
I have partnered with Florida Orange Juice to share these benefits and an easy recipe to follow.
A 8 oz glass of 100% orange juice provides a great source of ant antioxidants and Vitamin C. It's a good sources of potassium, folate, and thiamine while also offering magnesium and vitamin b6, as well as calcium and Vitamin D in fortified juices. . All of which can help support the heart, brain, skin, bone and immune health.
Ingredients for Vanilla Orange Muffins
A simple ingredient list is always appreciated. All you need is a few basic baking staples along with Florida Orange Juice and you can have a batch of Vanilla Orange Muffins ready in no time.
Florida Orange Juice (with no pulp)
Orange Zest
Unsalted Butter
Eggs
Sugar
Vanilla Extract
All-Purpose Flour
Baking Powder & Baking Soda
Salt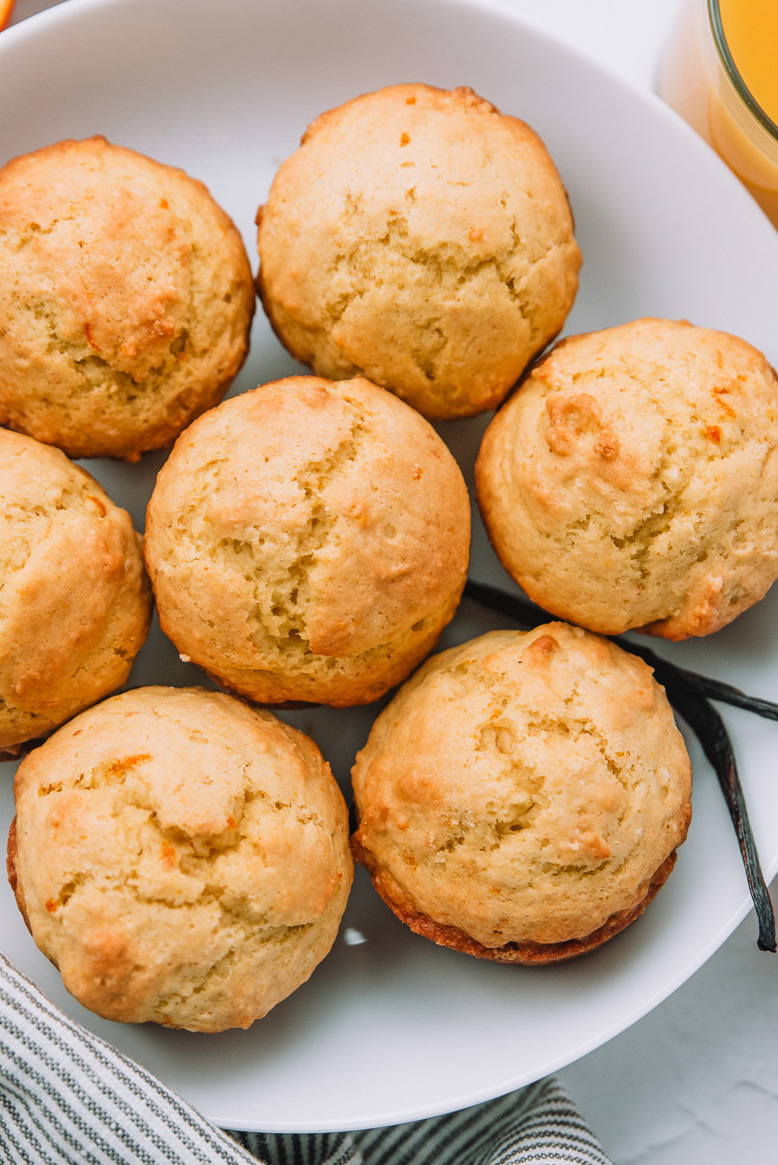 Recommended Tools
Two Mixing Bowls: to separately mix the wet and dry ingredients first before combining to make muffin batter
Measuring Cups & Spoons: a must for measuring accurate ingredient
12 Tin Muffin Pan: a standard pan to make the most delicious muffins
Large Spatula: the perfect utensil to combine ingredients by hand
Paper Liners: for less mess during clean up
How To Make Vanilla Orange Muffins with Florida OJ
Making Vanilla Orange Muffins is the easiest hands down.
Pre-heat: Pre heat the oven to 400 degrees F. While pre heating grease a 12-muffin pan or line with paper liners. You'll need 2 separate mixing bowls to make batter.
Separate ingredients: Add all-purpose flour, baking powder, baking soda, and salt to a large bowl. Whisk to evenly combine. In the second bowl add butter and sugar. Whisk together and then add the orange juice, eggs, vanilla extract, and orange zest.
Combine: Pour wet ingredients into dry ingredients and mix until just combined. Make sure to not overmix!
Fill: Take the greased or lined muffin pan an evenly distribute muffin mix to each tin. Make sure to fill each tin three quarters full.
Bake: Transfer pan to oven and bake for 15-18 minutes or until toothpick comes out clean when inserted. Remove from oven and allow to cool for 10 minutes. Remove muffins from pan and enjoy.
Tips for the Best Muffins
-This recipe calls for Florida Orange Juice with no pulp. These muffins are lightly sweetened and do not need juices with added sugar. 100% OJ is already sweet and provide so much flavor to baking.
-Room temperature ingredients are the best. Let the eggs, butter, and orange juice reach room temperature before mixing. Leave the eggs out the night before or if you are low on time let eggs sit in a bowl of warm water for 5 to 10 minutes.
-Greasing the pan or using liners is essential to prevent muffins from sticking to the pan.
-Never over mix. It's really easy to assume you have to mix batter until the lumps are gone but that's just not the case. The key is to mix until just combined. Just when all of the flour is incorporated and there are no streaks. Over mixing muffin batter can create tunnels or little holes which we do not want.
-Embrace thick muffin batter. A commonly asked question is, "How thick is the batter supposed to be?" The answer quite simply is, "It depends". In this case these Vanilla Orange Muffins will yield a thick batter so don't be alarmed. How thick you may ask? Well, expect the batter to be a lot thicker than pancake mix but should be easily scoopable.
-Never over fill muffins tins. It is expected for these muffins to rise. Fill muffin pan three quarters with batter.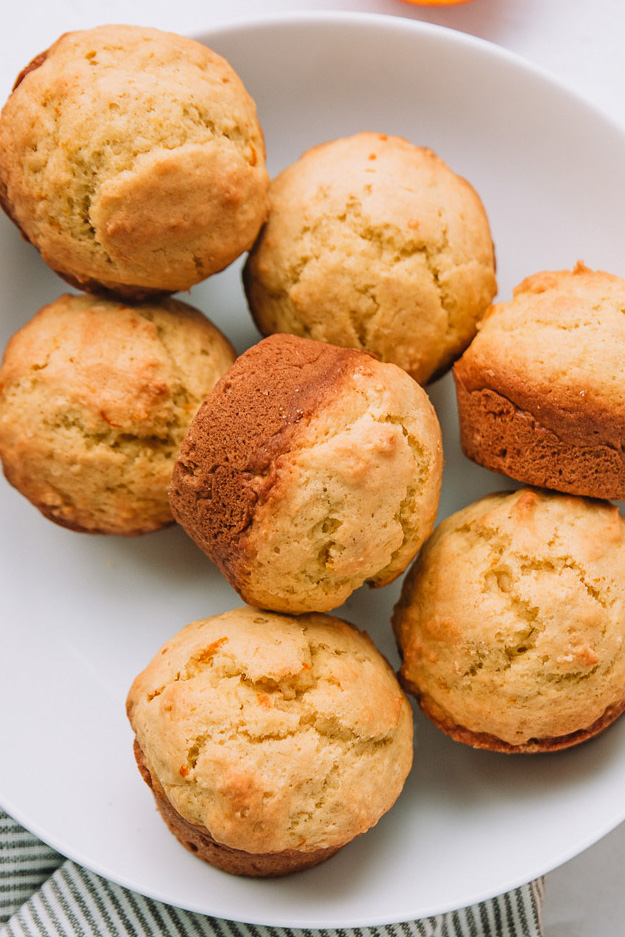 How to Store Vanilla Orange Muffins
These delicious muffins are best when eaten immediately. If there are any leftovers store in a paper towel lined airtight container or paper lined plastic zipped bag for up 4 days.
Freezing Muffins
If you want to enjoy these Vanilla Orange Muffins at any time freeze a batch! Once muffins are completely cool wrap with foil or freezer paper and transfer to plastic zipped bag. Remove as much air as possible. Store in freezer for up to 3 months. When ready to eat just allow muffins to thaw at room temperature or if in a hurry thaw in microwave or oven. To thaw in the microwave, cook for about 30 seconds for each muffin and for the oven heat at 350 degrees F and bake for 10 to 15 minutes.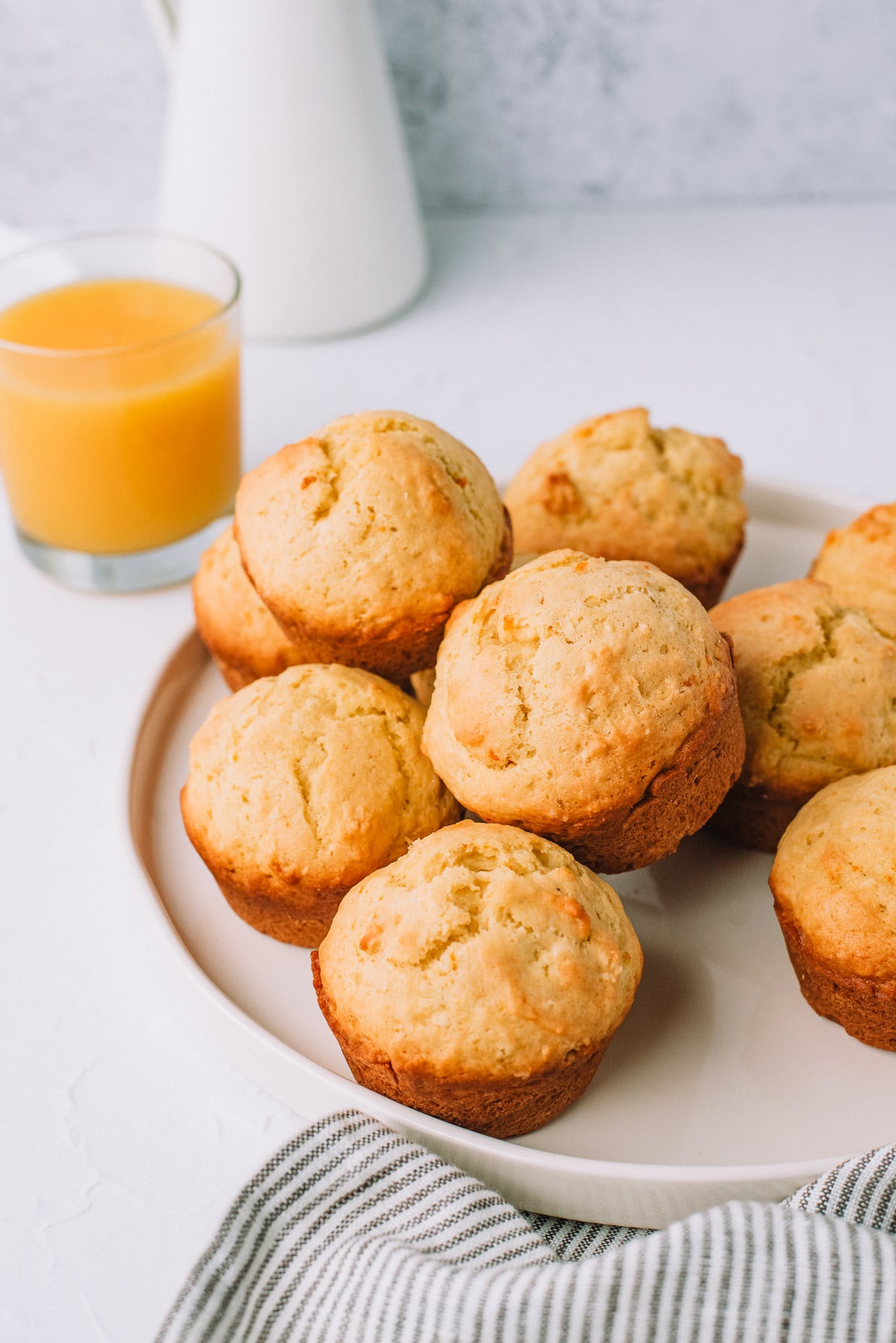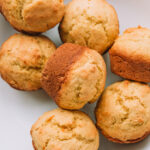 Vanilla Orange Muffins with Florida OJ
Soft and delicious Vanilla Orange Muffins made with Florida Orange Juice makes for the perfect handy breakfast.
Ingredients
1

cup

Florida Orange Juice

2

cups

all-purpose flour

1.5

teaspoon

baking powder

½

teaspoon

baking soda

½

teaspoon

salt

⅔

cup

granulated sugar

½

cup

unsalted butter

melted and cooled

2

large eggs

room temperature

1

teaspoon

vanilla extract

zest from 2 oranges
Instructions
Pre heat oven to 375°F. Lightly grease a 12-muffin tin or place muffin liners. Set pan aside.

In a large bowl whisk together flour, salt, baking powder, baking soda. Set aside.

In a small bowl whisk together Florida Orange Juice, orange zest, butter, eggs, sugar, and vanilla extract. Pour orange juice mixture into large bowl with dry ingredients. Mix by hand using silicone spatula until it's just blended and moistened (do not overmix). Divide batter evenly into 12 muffin tins (Fill muffin tins three-quarters full).

Bake in oven for 17-20 minutes or until golden brown. Remove muffins from oven and allow to cool on wire rack.
This is a sponsored post from Florida Orange Juice. All opinions and imagery are my own.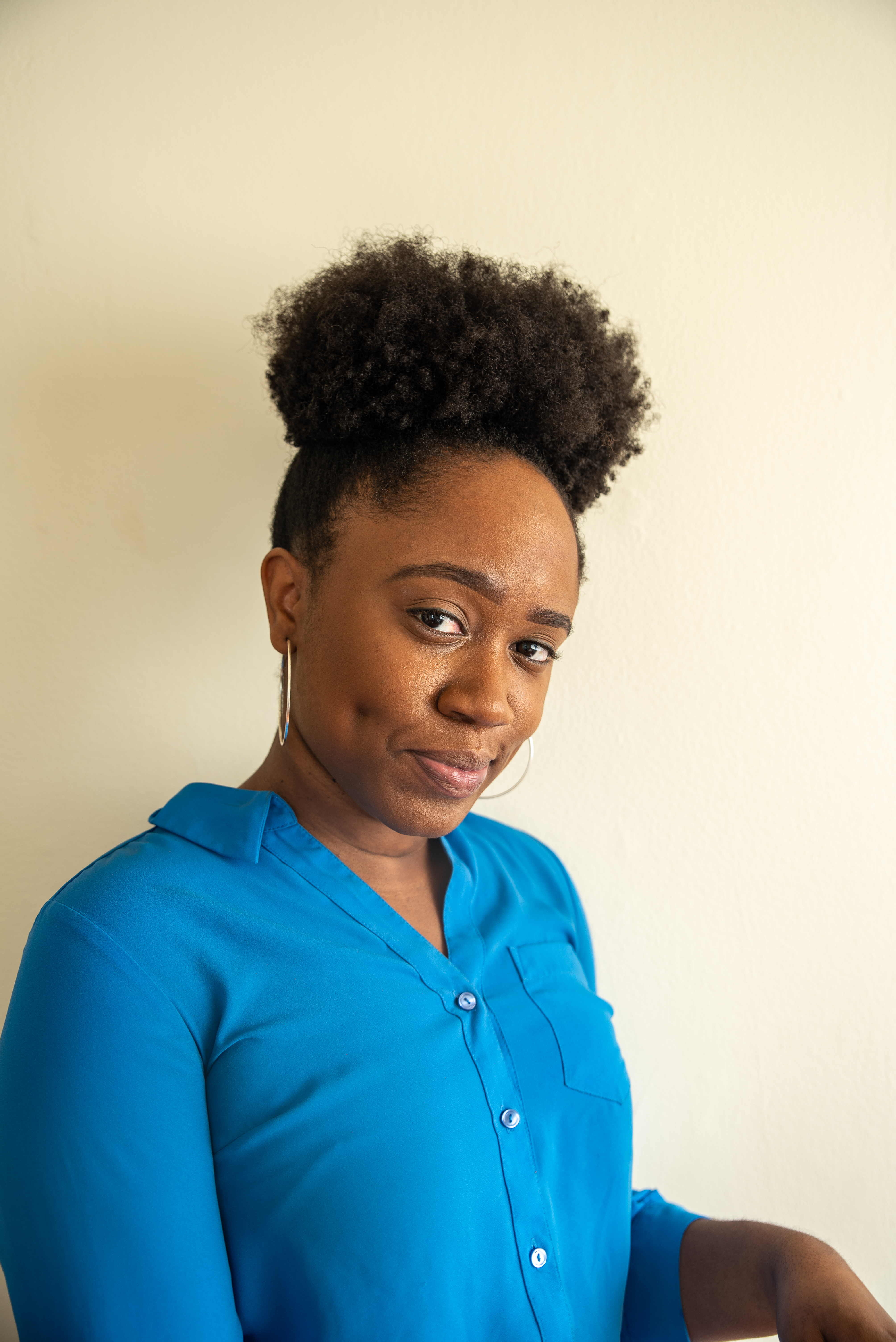 Jasmin Foster is a registered dietitian/food photographer focused on feel good balanced living providing recipes and tips to help you live your best life.