Super amazing apple pie parfait made with warm and slightly sweet diced apples sautéed in cinnamon and little brown sugar to help satisfy that sweet tooth!
Jump to Recipe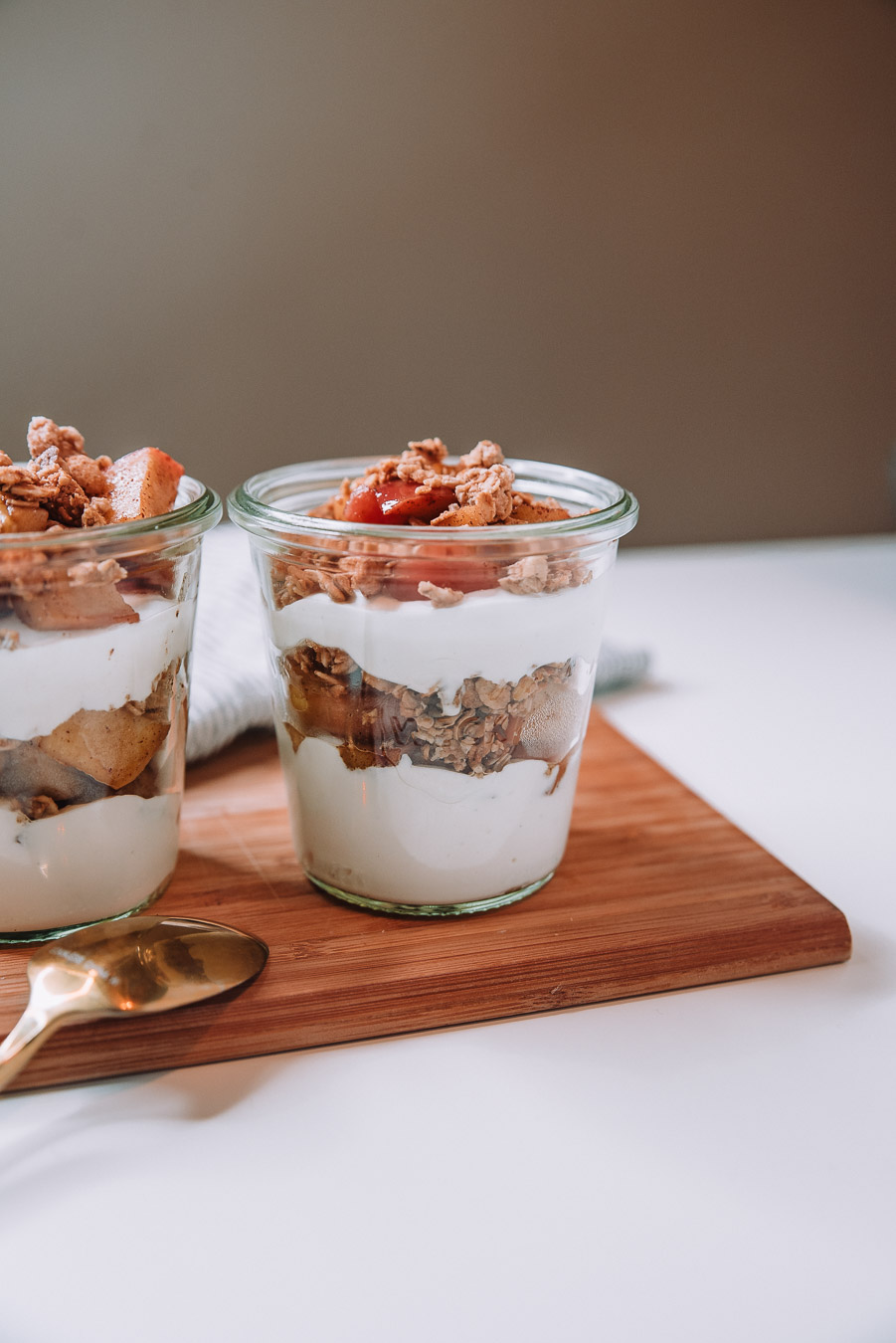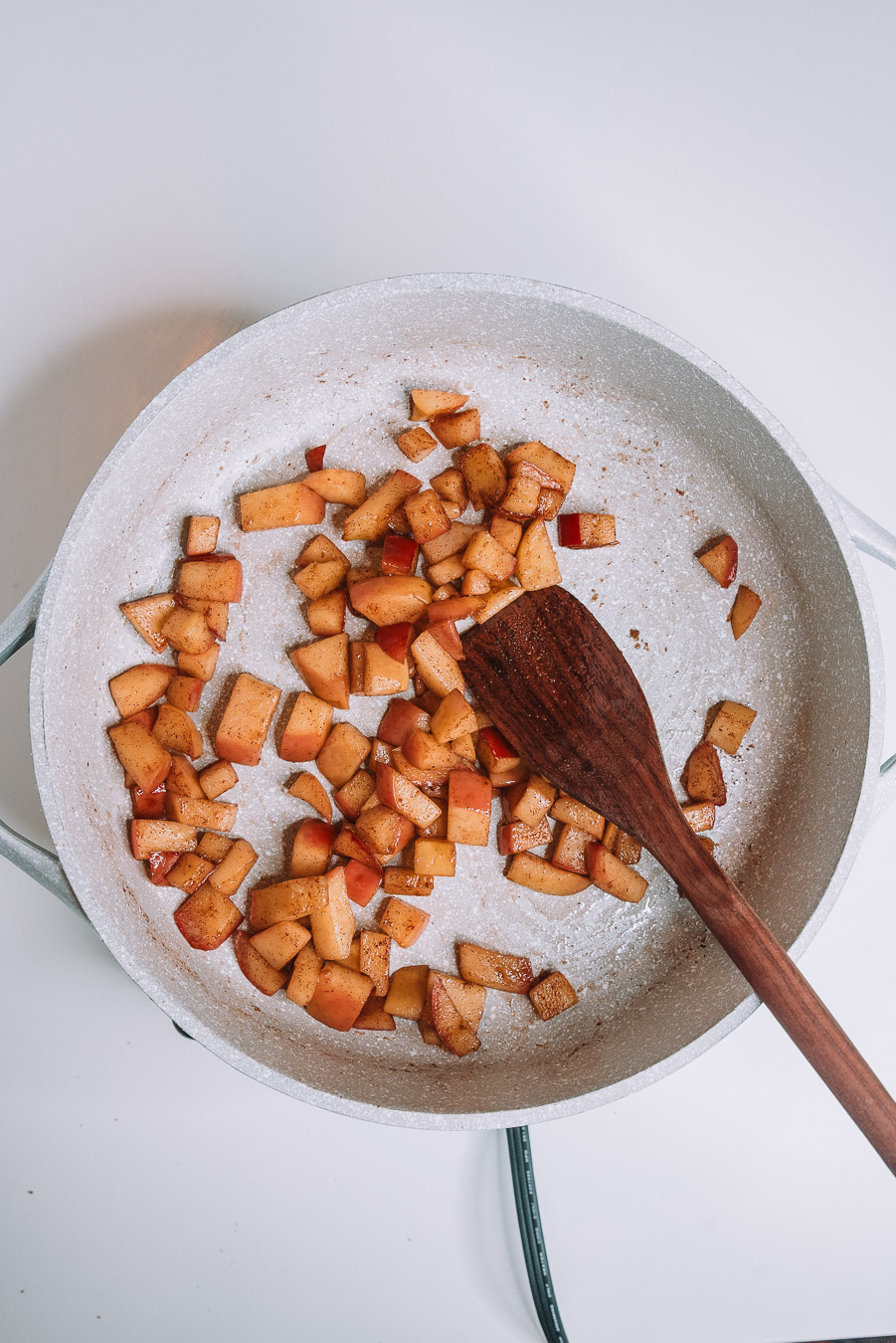 Apple Pie… need I say more.
I was aiming for the quick and easy dessert and I think I hit the jackpot with this one. I don't know why I don't make these more often. What are the chances that I'd have fresh fruit, granola, and some yogurt? I'd say there's about a 96% chance my fridge and pantry has three these things. Theres simply no excuse. I've ran out.
What I love about making parfaits is that it's totally customizable. You can add any fruit you have on hand like bananas, kiwis, grapes, berries, etc (the possibilities are endless).
My Notes:
I've found that parfaits are the type of recipes you can just wing. It's as simple as adding a layer of yogurt, then a layer of sautéed apples, next a layer of granola and repeat. Control the portion sizes by using jar. Parfaits are great for making in advanced. Prepare your Apple Pie Parfait the day before and enjoy.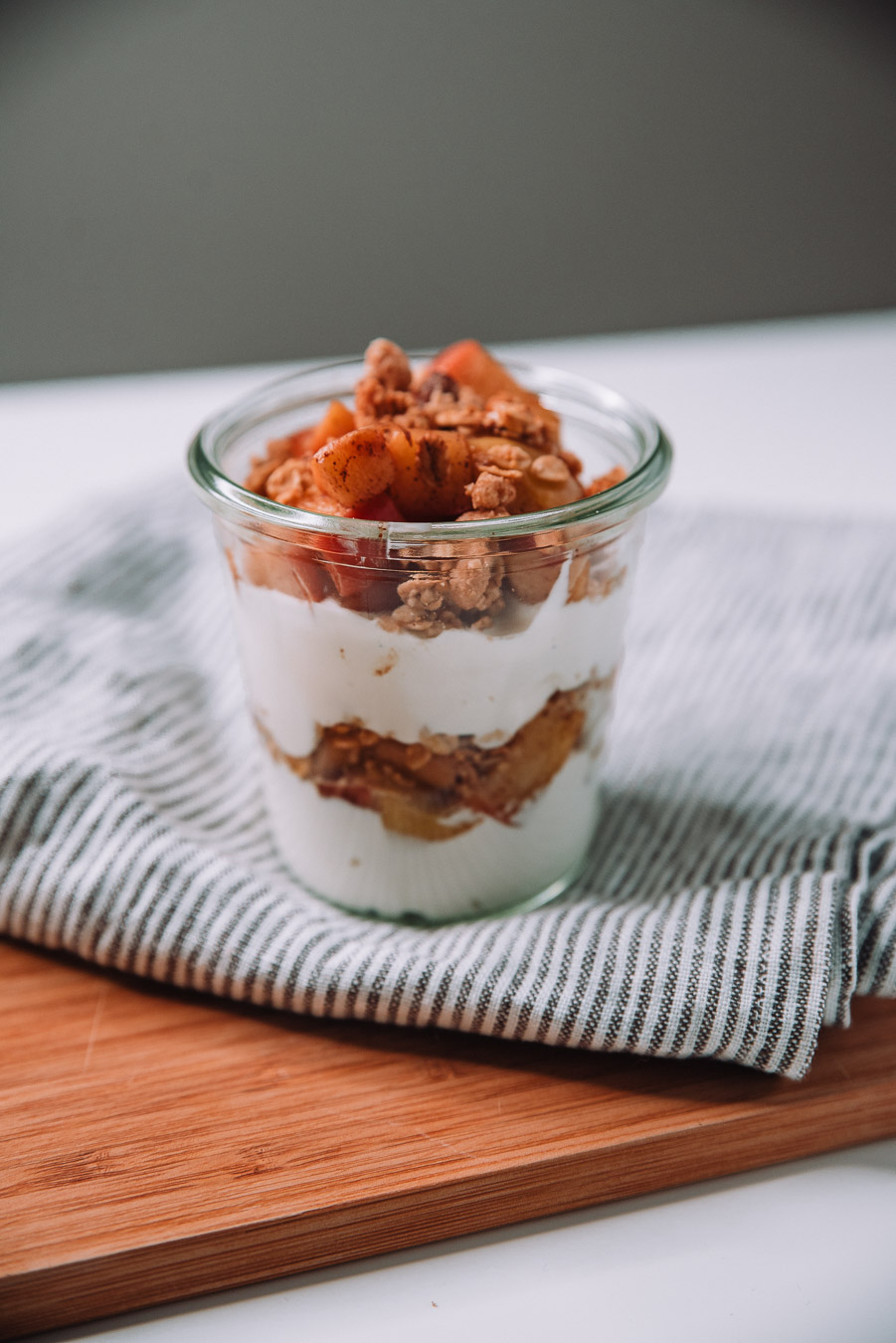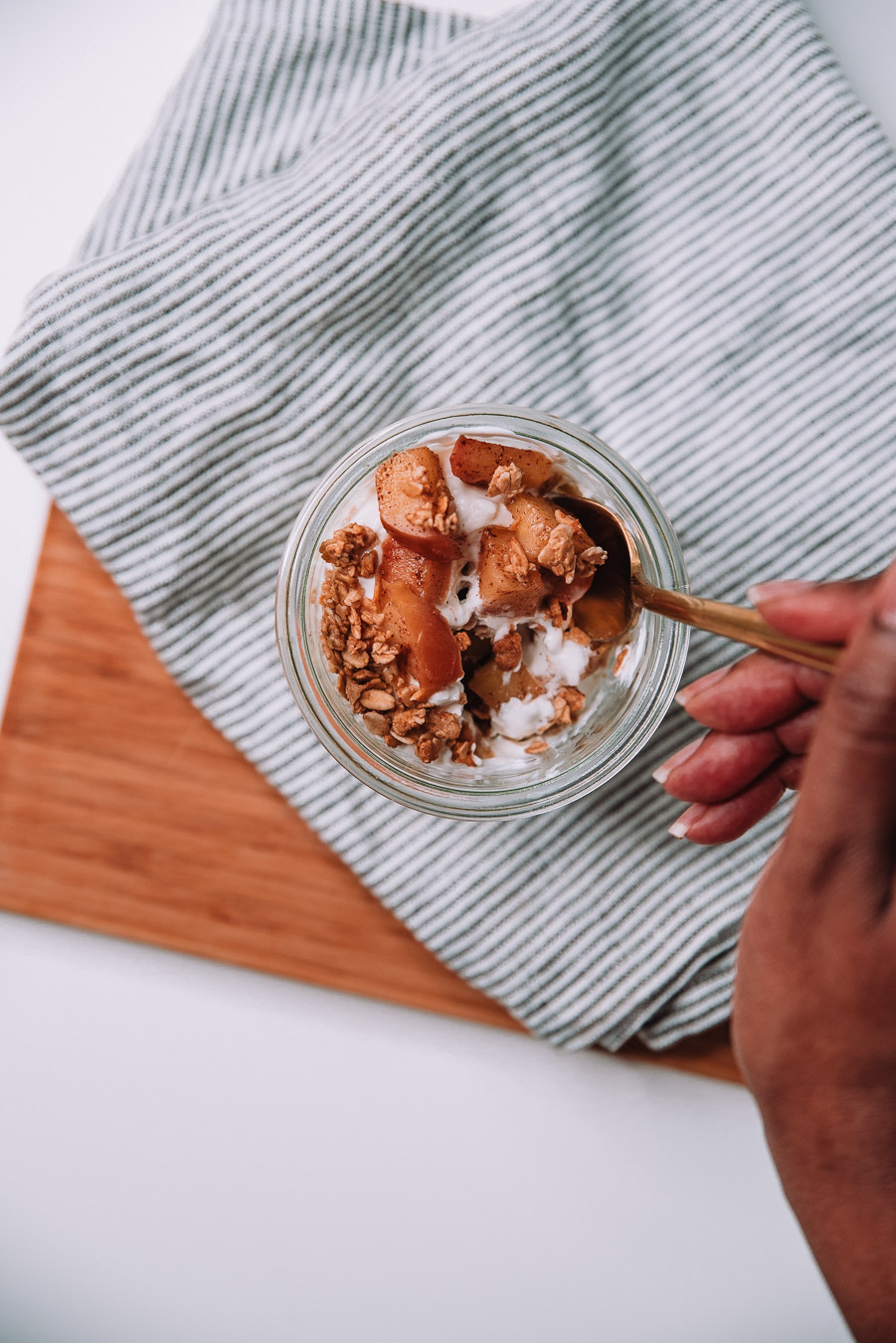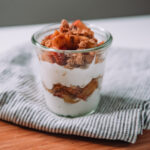 Apple Pie Parfait
Ingredients
1

cup

granola

2

5.3 ounce

greek yogurt (containers)

2

apples, diced

2

tablespoon

brown sugar

1

teaspoon

cinnamon

2

tablespoon

butter
Instructions
Heat a pan over medium heat. Add butter. Once butter has melted add diced apples. Cook for 5-7 minutes (string occasionally) or until apples are soft and tender.

Add cinnamon and brown sugar to apples. Stir together to coat apples. Continue to cook for an additional minute. Remove from heat.

Next, Take 1 container of yogurt and layer your parfait with half of the yogurt. Follow up by adding a layer of apples. Then add a layer ofgranola. Repeat process again by adding a remaining of yogurt, then adding apples, and lastly granola.
Recipe Notes
DID YOU MAKE THIS RECIPE?! BE SURE TO TAG @MASHANDSPREAD & INCLUDE #MASHANDSPREAD ON INSTAGRAM!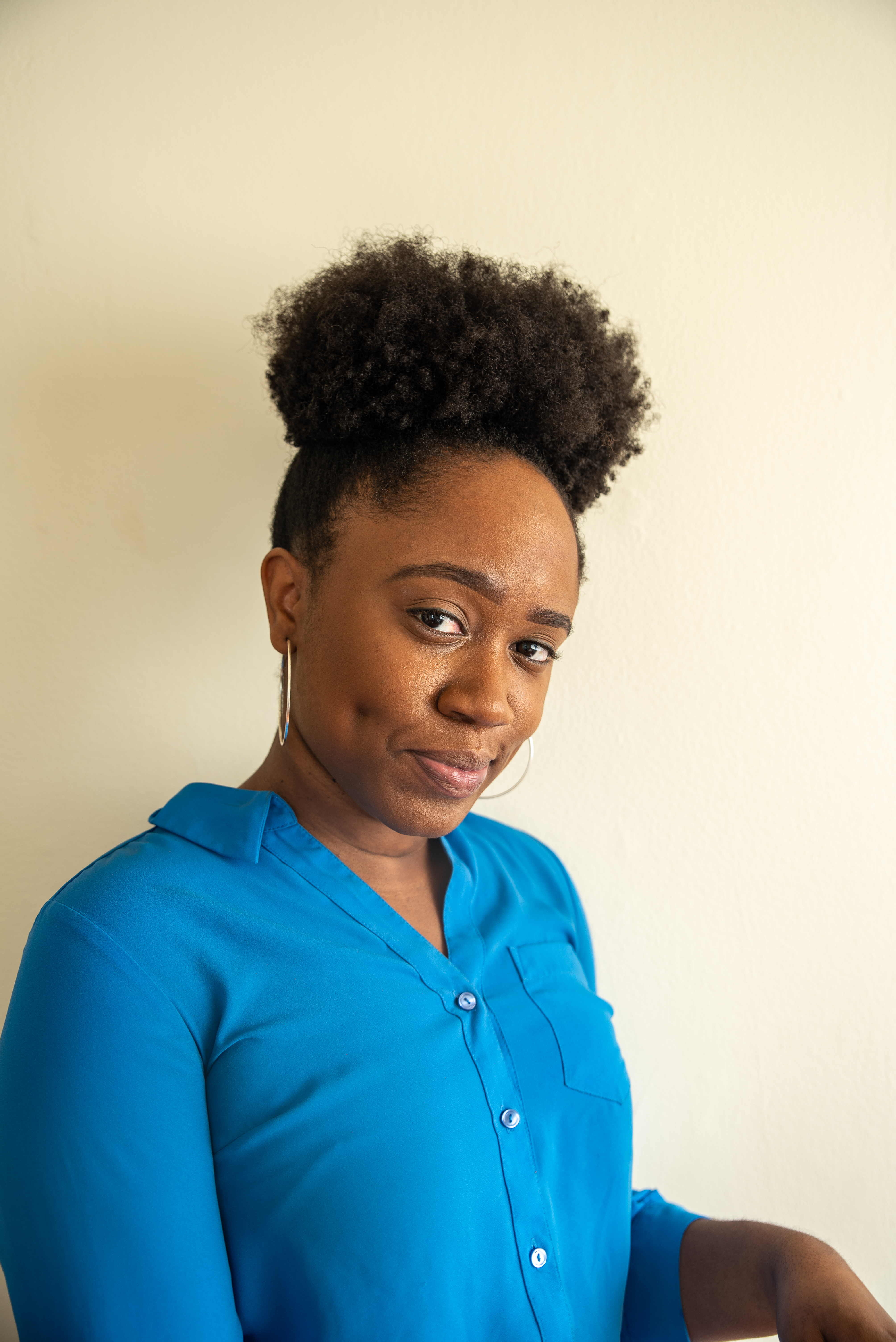 Jasmin Foster is a registered dietitian/food photographer focused on feel good balanced living providing recipes and tips to help you live your best life.