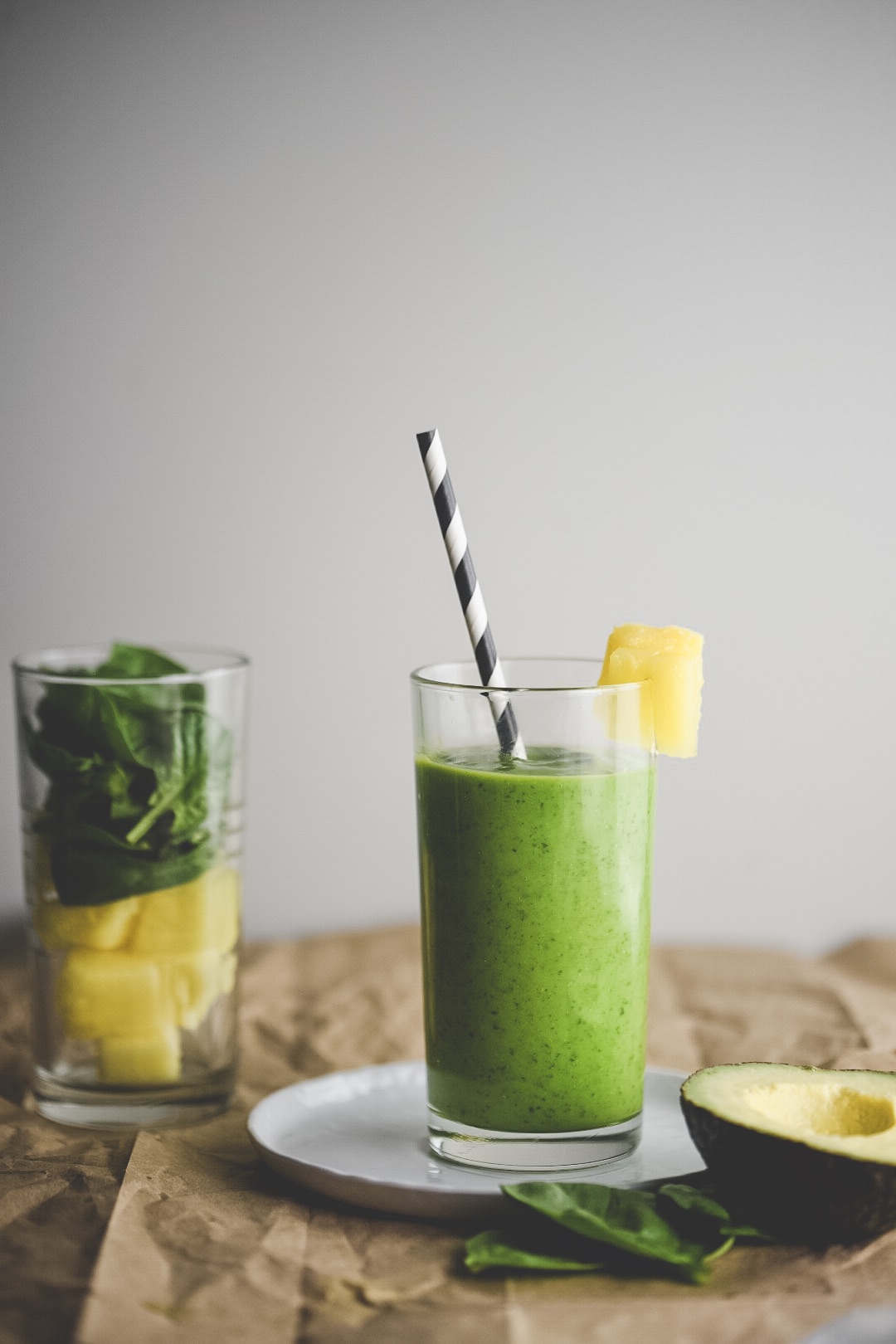 Woke up this morning craving a nice green smoothie. Like many times before I whipped up The Ultimate Green Smoothie by using only 5 ingredients.
Spinach
Pineapples
Avocado
Almond Milk
Honey
…and that's it.
The options don't end here. Many other ingredients can be added or substituted. For example you can substitute milk with orange juice, kale for spinach, maple syrup for honey. You can add apples, bananas,  Matcha powder, or cucumbers.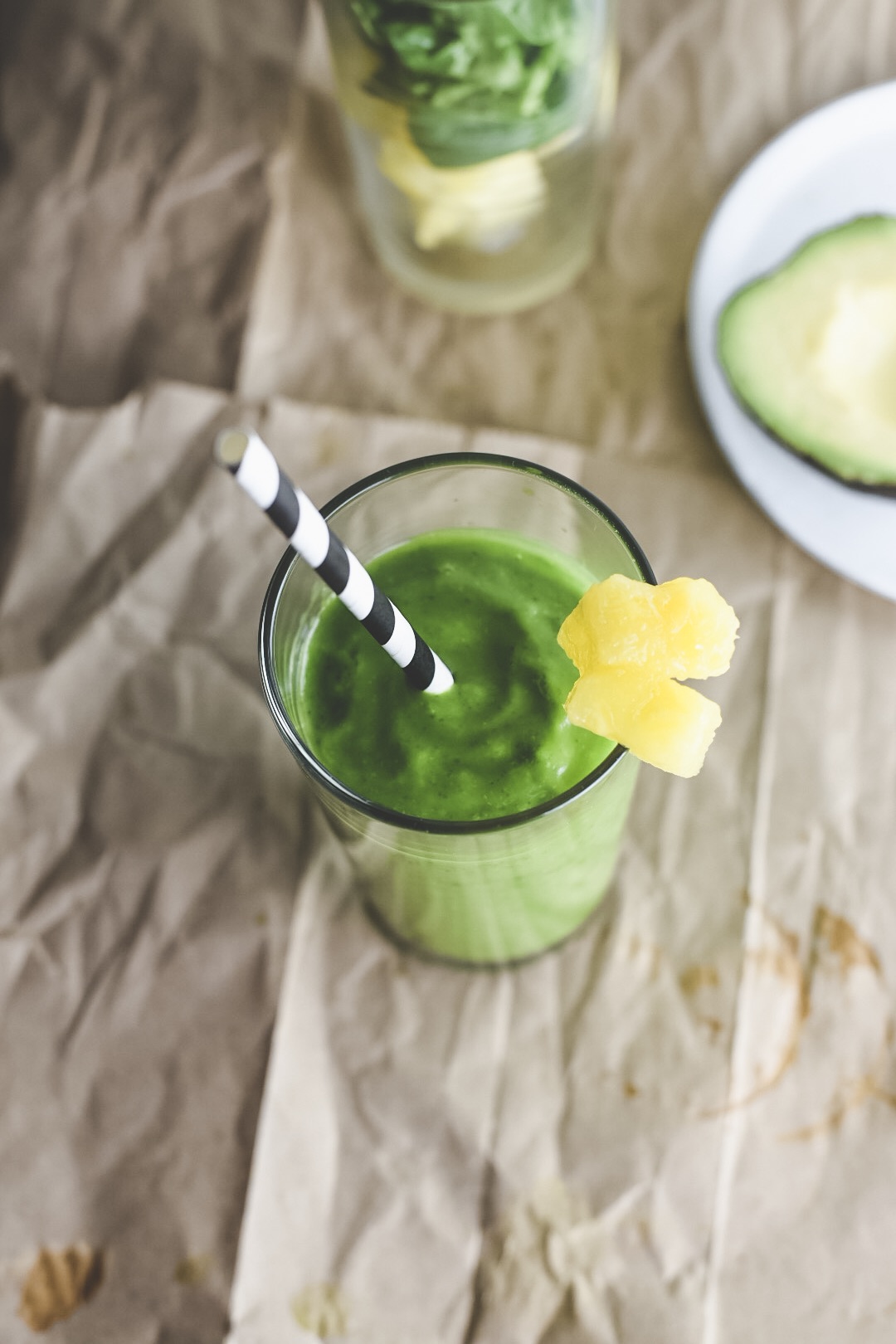 For me it's important to get a fresh start. Nothing beats making breakfast,  smoothie or not, and sitting down to enjoy it before the day my started.  A personal goal of mine is to sit and eat breakfast or at the least relax for a few mins right before heading out the door. This used to be a daily thing for me but lately I just cannot seem to get it together.
This Ultimate Green Smoothie is perfect to sip on while checking out the news for the weather, reading a few pages in a new book , (or if you must) guzzling in a to-go cup because you're in a rush. (Me…most mornings).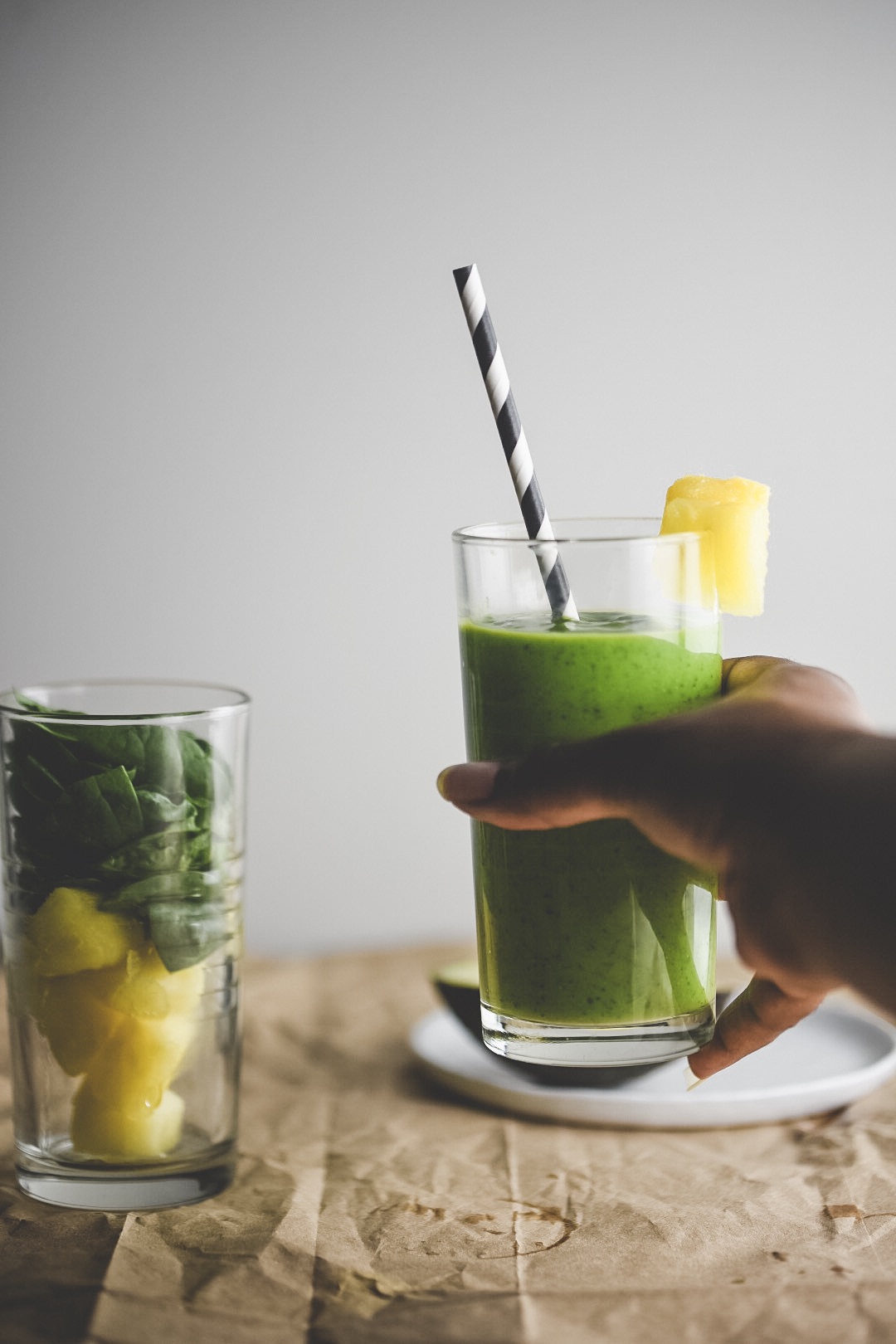 The Ultimate Green Smoothie
Author:
Prep time:
Cook time:
Total time:
Nutritious green smoothie full of fiber, Vitamin A, Vitamin K, Folic Acid, Iron, Vitamin C, Manganese, and protein
Ingredients
2 cups spinach
1 cup frozen pineapples
½ avocado
1 cup milk
1 tablespoon honey
1 tablespoon lime juice
Instructions
Place all ingredients in a high-powered blender.
Mix until smooth. Serve immediately.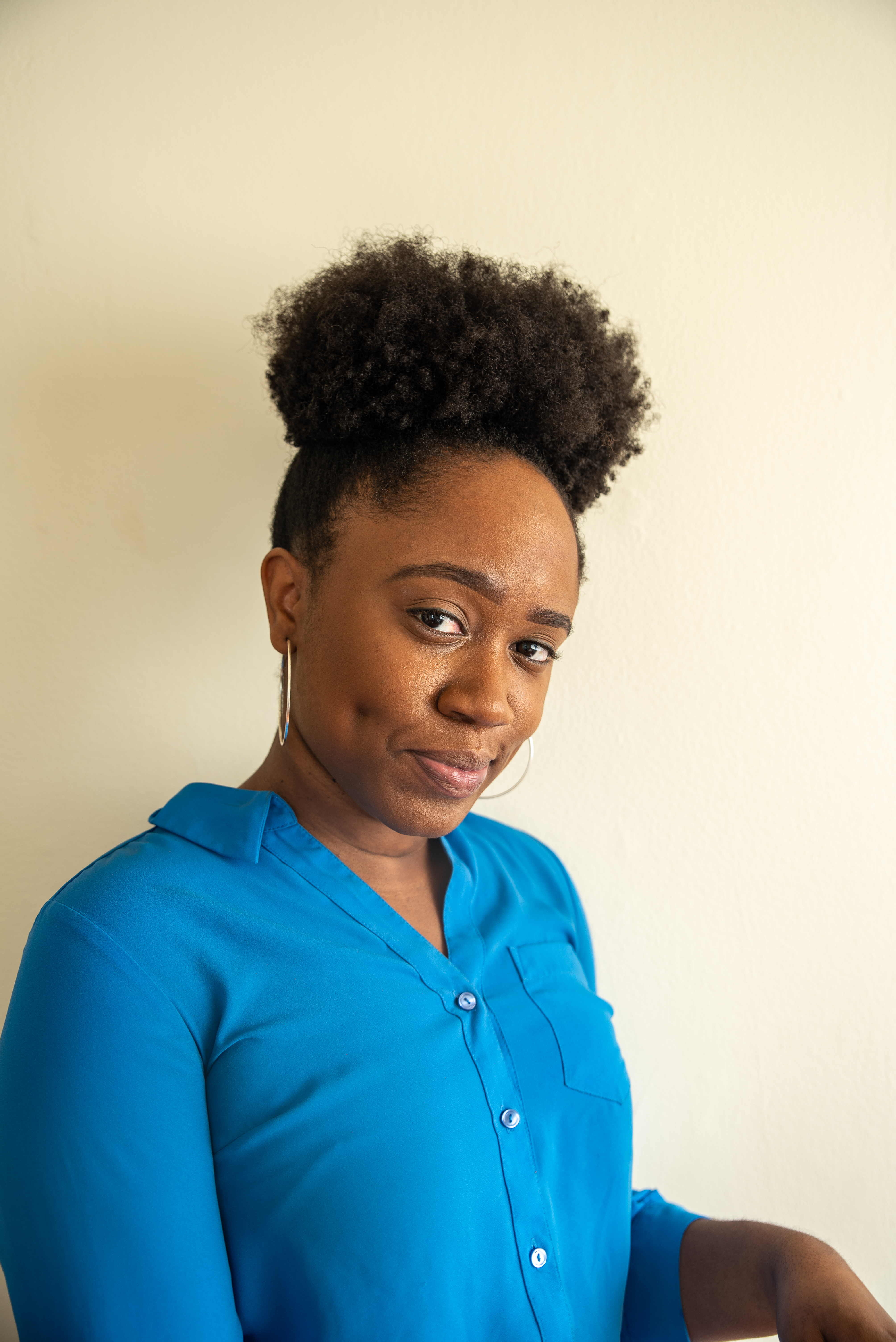 Jasmin Foster is a registered dietitian/food photographer focused on feel good balanced living providing recipes and tips to help you live your best life.